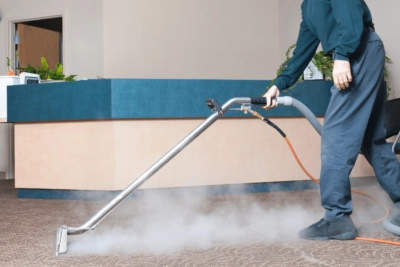 Our 12 Step Cleaning Process
Pre-Inspection
Commercial Pre-Vacuum
Furniture Moving
Pre-Spray
Pre-Spot
Pre-Grooming/Agitation
Soil Extraction and Rinse
Neutralize
Post-Spot Clean
Post-Groom
Speed Dry
Post-Cleaning Inspection
Free Estimates
Call Today
1-800-908-7188
Premium Carpet Cleaning
A Complete Cleaning Solution
Most carpet cleaners today are still use the old manual scrub wand method, simply because it has been around for over 40 years. Using a manual wand requires a great deal of physical labor and only cleans from two directions, often producing mediocre results. It is old technology and offers nothing new or different!
Quality Clean uses powerful, new Truck-mounted equipment and the Rotovac 360 Deep Cleaning System. Our Truck-mounted equipment provides blazing hot temperatures and high power, while the Rotovac 360 cleans your carpet fibers with hundreds of multi-directional cleaning passes per minute. With our Truck-mounted equipment and the Rotovac 360, we can ensure the deepest clean and 30% faster drying times in the industry than other, older methods.
Let's face it, not many people get excited about cleaning, especially carpets. Here at Quality Clean, we understand how you feel! By calling Quality Clean, we can ensure your satisfaction through our 12-Step Carpet Cleaning Process. We try our best to make this process as efficient and seamless as possible, causing minimal "downtime" for you and your lifestyle.