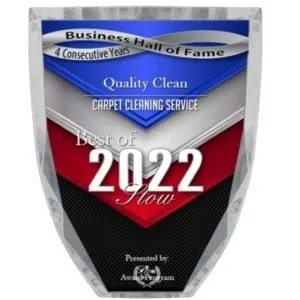 Best of Stow 2022. 4th year in a row.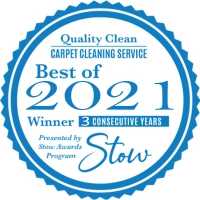 Best of Stow 2021. 3rd year in a row.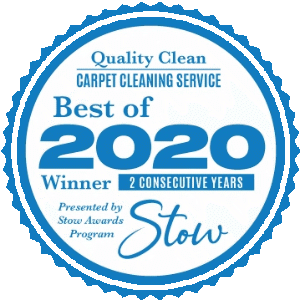 Best of Stow 2020. 2nd year in a row.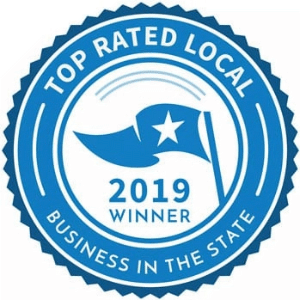 Top Rated Local 2019 Award Winner.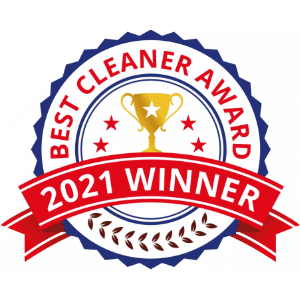 Best Cleaner Award 2021, 2 years in a row.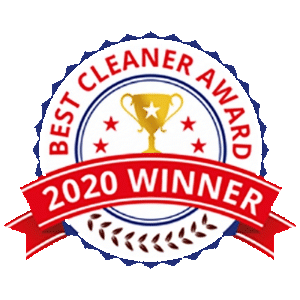 Best Cleaner Award 2020.
Our Mission
At Quality Clean, we strive for the best
The best cleaning technicians, the best value, the best service, the best equipment, and the best clean your carpets have ever seen. At Quality Clean, the difference is Quality.

Experience
Quality Clean is familiar with unusual soiling conditions as well as experienced in all types of textiles and hard surfaces.

Reputation
Northeast Ohio's most seasoned flooring professionals, interior designers, and realtors refer our services exclusively.

Education
Quality Clean is committed to education. Our technicians are classroom and field trained to become Master technicians. After becoming Master Technicians they continue their classroom education through out each and every year of their career.

Systems
Quality Clean has the most advanced state of the art equipment and cleaning techniques that provide maximum spot removal and maximum soil removal without over wetting your carpet or leaving a sticky residue behind.

Guarantee
Quality Clean has a 100% satisfaction guarantee. In the unlikely event that you are not completely thrilled with the service experienced provided, Quality Clean will rush back to your location at NO CHARGE to correct it.
Quality
What's the point in cleaning something if it gets damaged in the process? At Quality Clean, our carpet cleaning technicians don't just clean. We protect, preserve, and maintain your investment so your family can enjoy it for generations to come.
Industry-Leading Cleaning Technology
We didn't have to buy the biggest, baddest truck-mounted system in northern Ohio, but you'll be glad we did.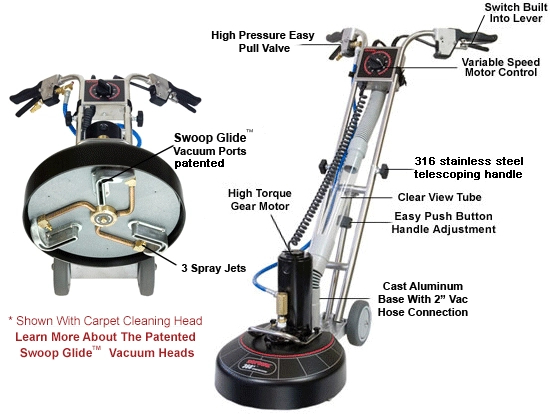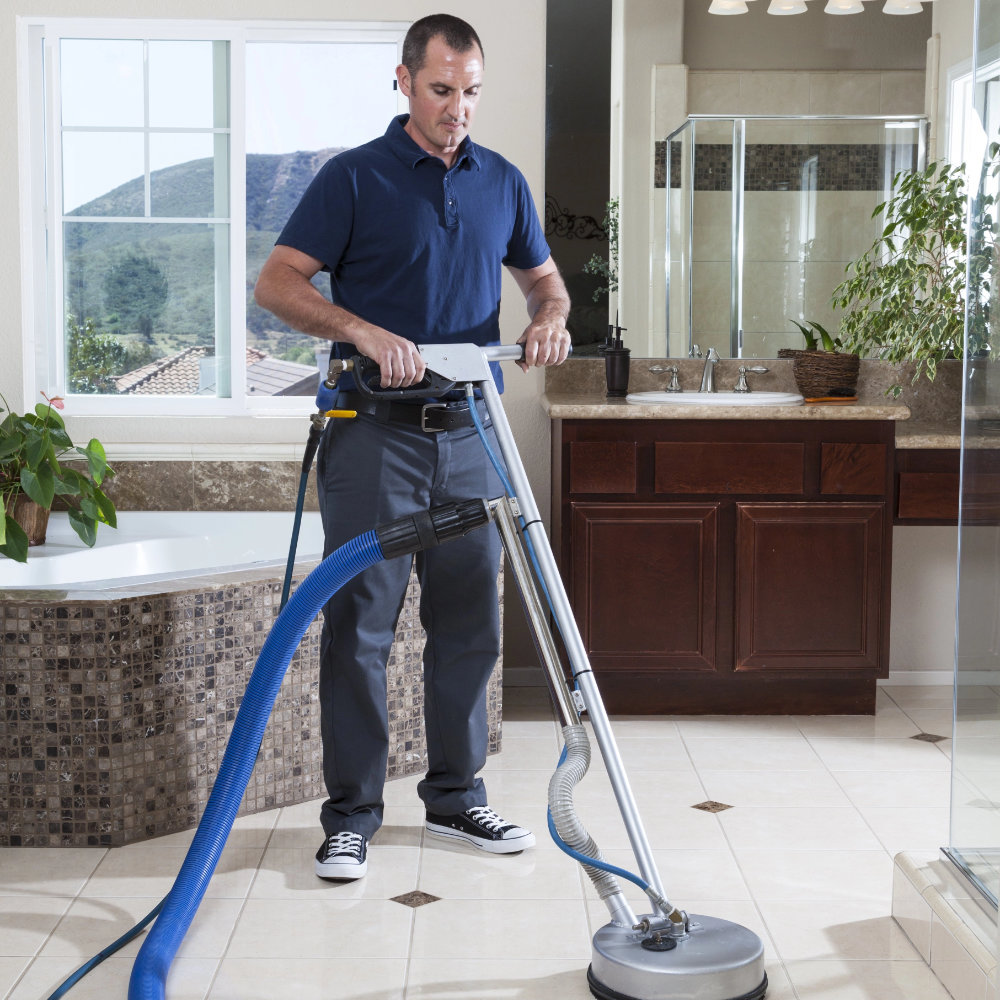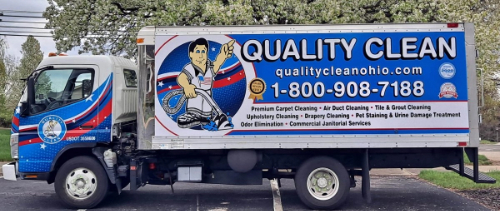 At Quality Clean, we don't just TRY to give our customers the best clean they've ever seen, we do it. How do we get our carpets and floors so clean? By using industrial-grade, truck-mounted equipment with the most powerful suction on the market.
The Aero Tech XT Truck-Mounted carpet cleaning system has computer-controlled temperature regulators, and pushes and pulls liquids at a staggering 1600psi. The XT also sports patented helical tri-lobe, dual splash lubrication vacuum blowers with upgraded oil level indicators and drain kits.
Not sure what all that means? That's ok, we do. It's our job to know everything there is to know about carpets, flooring, fabric, and upholstery. We know how to clean it, what tools to use, how to increase longevity and reduce wear and tear. We never stop training, and we're always trying to improve our knowledge base in order to give our customers the best, every single time.
At Quality Clean, we don't just talk the talk, we walk the walk. We're carpet cleaning experts so you don't have to be. Give us a try and see what a difference Quality makes.